We at Touchstone Climbing strive to cultivate inclusive spaces in which everyone can thrive. From kids to climbing veterans, party participants to serious athletes, those in need to the affluent with means, we believe in creating a place where all come together and do what they love. We are not just gyms. We are communities.
We are proud to host a number of meetups and affinity groups so everyone can find their crew to crush with!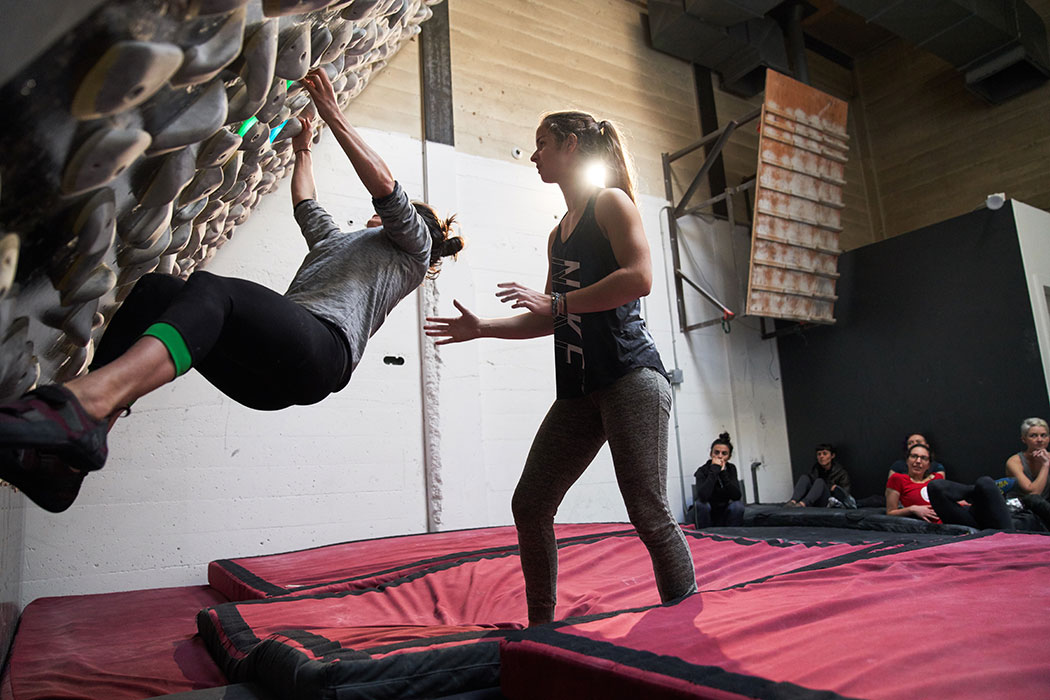 Womxn's Meetup Groups
If you're looking for other likeminded ladies to work your next proj with, check out the womxn's meetup groups at our gyms. All of our groups are inclusive of women and underrepresented genders.
Girl Beta at Dogpatch Boulders GRRRL Beta at Berkeley Ironworks She Crushes at Great Western Power Co
She Sends at Mission Cliffs WomxnWorks at Sacramento Pipeworks Senderellas at The Studio
Vertigals at Cliffs of Id She Rocks at Hollywood Boulders Beta Baes at LA BouldersGirl Crew at Verdigo Boulders
POC Meetup Groups
Climbers of color, unite! We have some truly phenomenal leaders in our community who want everyone to thrive and find their fam in climbing.
The Brown Ascenders
The Brown Ascenders are a crew of POC rock climbing superheroes in the Bay Area. Their goal is to build community for and with other brown climbers. Join the crew and check out their regular meetups at Berkeley Ironworks and Great Western Power Co.
TBA on Facebook TBA on Instagram
Soul Ascension Crew
Representation. Growth. Community. The greater the diversity in climbing, the richer and more vibrant our community can become. Soul Ascension Crew (SAC) is empowering existing and beginner climbers of color in Northern California. SAC's mission is to bring some SOUL to the climbing scene, increase visibility of diversity in the outdoors, and to create opportunities for growth in underrepresented communities. "Keep it tight," because 2019 will bring a number of exciting events, including monthly indoor climbing meetups, outdoor trips, collaborative events with Bay Area POC climbing groups, and more! SAC meets monthly at Sacramento Pipeworks.
SAC on Facebook SAC on Instagram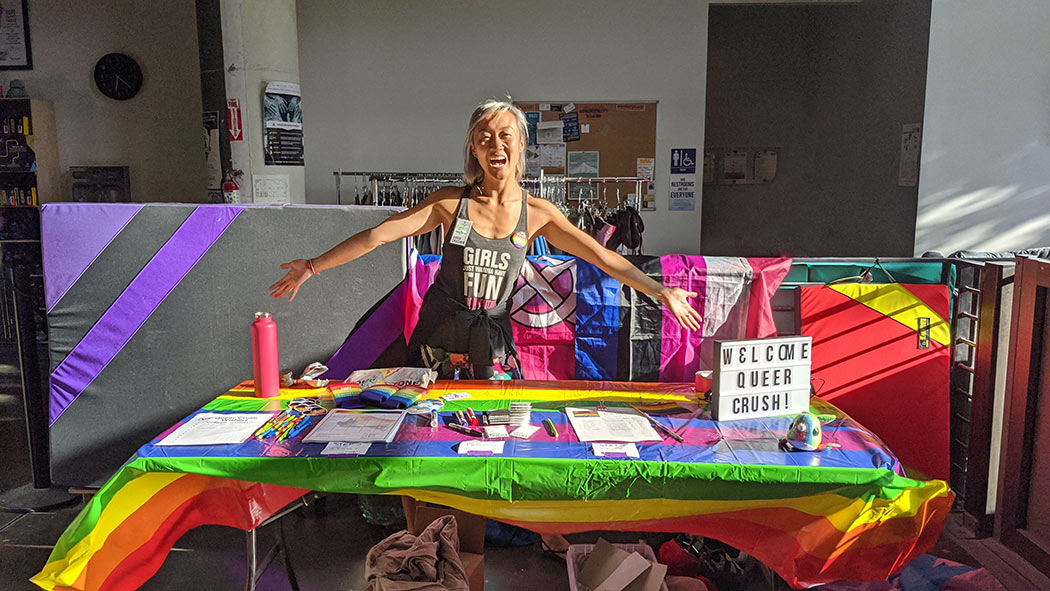 Queer Crush
At Touchstone, Pride is all year round! Join QUEER CRUSH and meet incredible LGBTQ+ folx in the Touchstone Community. We are committed to creating a safe space in which queer, trans, genderfluid, and nonbinary climbers can crush climbs and make friends. 
Queer Crush happens at Mission Cliffs, Dogpatch Boulders, Berkeley Ironworks, Great Western Power Co., Sacramento Pipeworks, The Studio, Cliffs of Id, Hollywood Boulders, and Verdigo Boulders. Join our Facebook groups to stay up-to-date on all QC happenings.
QC San Francisco QC San Jose QC East Bay QC Los Angeles QC Sacramento
Want to know what else we do with the LGBTQ+ community? Check out our Pride page. Click here for info about other queer climbing groups in California, too!