We at Touchstone Climbing strive to cultivate inclusive spaces in which everyone can thrive and believe in creating a place where folks can come together to do what they love. We are proud to host a number of meetups and affinity groups so everyone can find their crew to crush with! We are not just gyms, we are a community.
We are proud to host a number of meetups and affinity groups so everyone can find their crew to crush with!
---
Women's Meetup Groups
If you're looking for other likeminded ladies to work your next proj with, check out the women's meetup groups at our gyms. All of our groups are inclusive of women and underrepresented genders.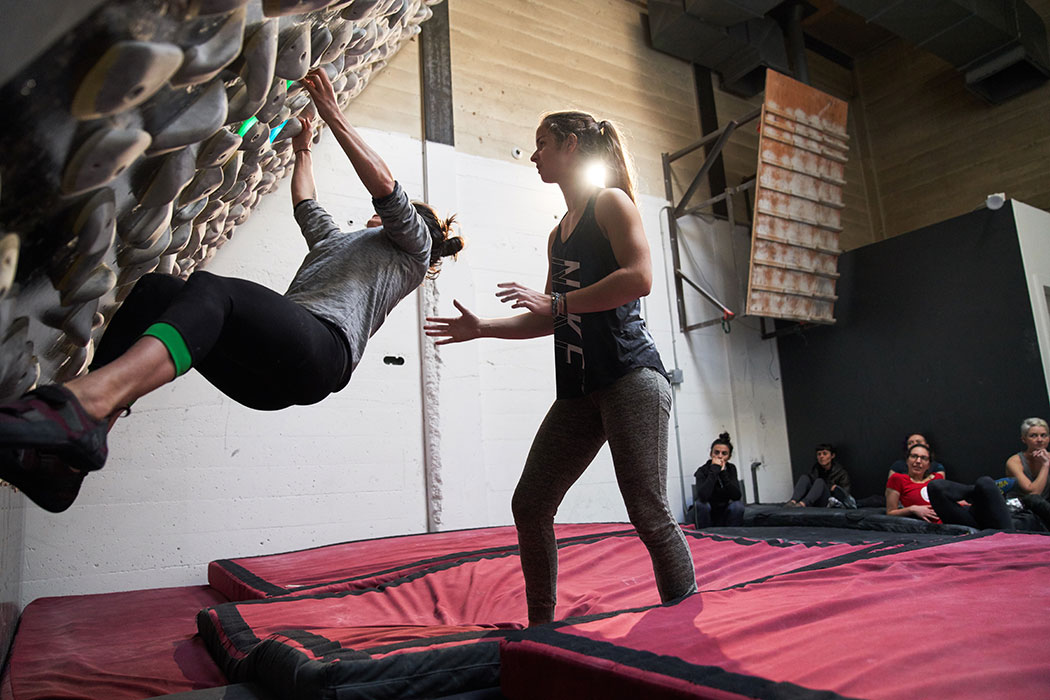 She Crushes @ Great Western Power Co She Sends @ Mission Cliffs WomanWorks @ Sacramento Pipeworks Vertigals @ Cliffs of Id She Rocks @ Hollywood Boulders Girl Crew @ Verdigo Boulders Lady Crush Crew @ Pacific Pipe
---
POC Meetup Groups
Climbers of color, unite! We have some truly phenomenal leaders in our community who want everyone to thrive and find their fam in climbing.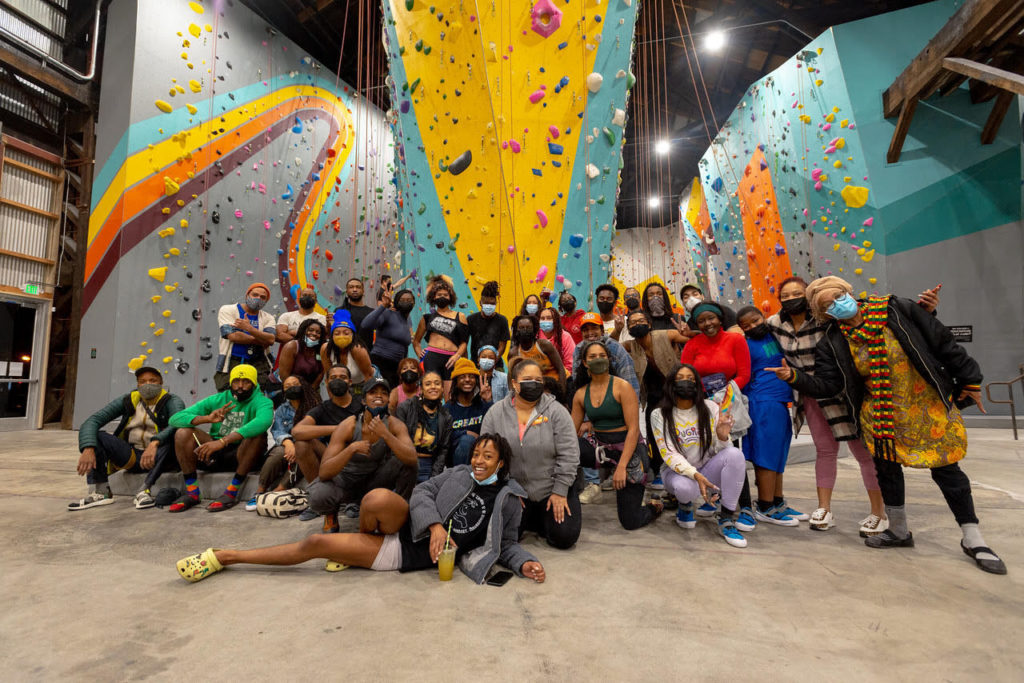 Black Rock Collective
Celebrating Black joy and Black crushers. Join up with Black Rock Collective at Pacific Pipe. A monthly climbing meet-up dedicated to the Black, African American, and African communities of the Bay Area. All levels are welcome, from the experienced climber to those who have never climbed before (we'll show you the ropes). Black Rock will serve as a community event to foster Black joy in climbing, offer a safe learning space, and empower Black folks to get out there and crush in an encouraging environment. We're ready to hype you up, whether you're getting on ropes or bouldering.

Latinx Climb
To empower the Latinx community through climbing, community, and culture. Guests will learn about Latino Outdoors, connect with others in the community, and climb through a welcoming and familiar space that reminds them of their culture.
Latinx Climb Night @ Pacific Pipe
Lagartijas
We are a climbing crew created for BIPOC (Black, Indigenous, People of Color) by BIPOC climbers. We currently meet at different climbing gyms and crags near Los Angeles. Our objective is to help close the gap in the outdoors for BIPOC. We want to create new paths, increase accessibility of outdoor recreation, outdoor-related education, and spaces for BIPOC adults and youths.
Lagartijas @ Cliffs of Id Lagartijas @ LA Boulders Lagartijas @ Hollywood Boulders Lagartijas @ Verdigo Boulders Lagartijas @ Dogpatch Boulders
---
Queer Crush
At Touchstone, Pride is all year round! Join QUEER CRUSH and meet incredible LGBTQ+ folx in the Touchstone Community. We are committed to creating a safe space in which queer, trans, genderfluid, and nonbinary climbers can crush climbs and make friends.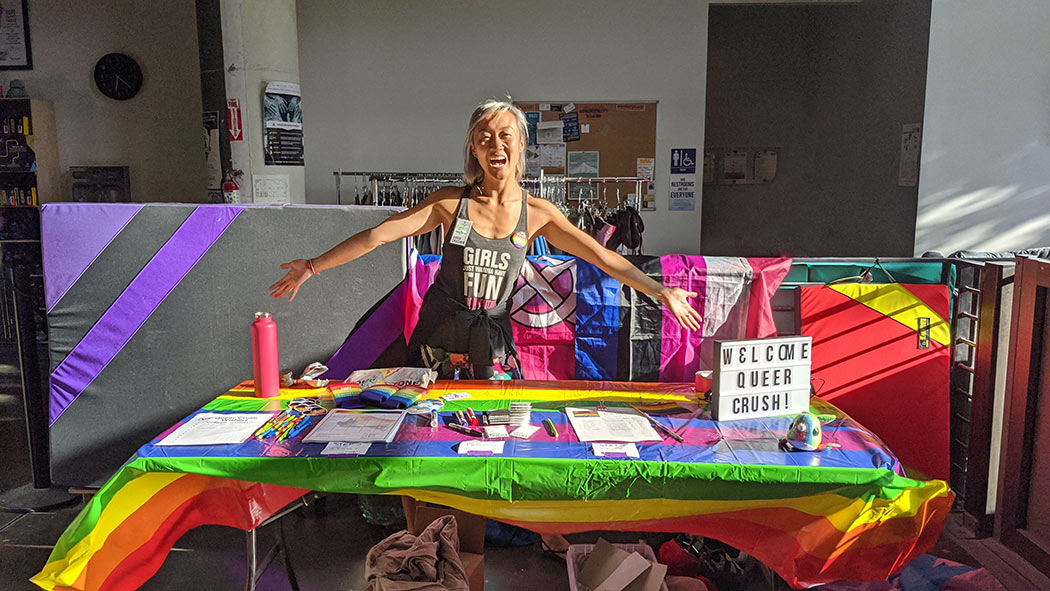 Queer Crush happens at Mission Cliffs, Dogpatch Boulders, Berkeley Ironworks, Great Western Power Co., Diablo Rock Gym, Sacramento Pipeworks, The Studio, Cliffs of Id, Hollywood Boulders, Verdigo Boulders, Pacific Pipe, and The Post. Join our Facebook groups to stay up-to-date on all QC happenings.
QC on Instagram QC on Facebook QC on Discord QC NorCal Calendar QC SoCal Calendar QC Monthly Email Newsletter
Want to know what else we do with the LGBTQ+ community? Check out our Pride page. Click here for info about other queer climbing groups in California, too!
---
ParaCliffHangers
Climbing is for EVERYONE! ParaCliffHangers host events each month for people with physical disabilities. We work with participants to find the right style of climbing for them—whether that be on a rope, on the wall, or a combination of the two—so that they can learn new styles of climbing and safely push their limits.
We currently host monthly adaptive climbing events at Berkeley Ironworks and Pacific Pipe. We're working hard to expand adaptive climbing options to all of our rope gyms.
Adaptive @ Berkeley Ironworks Adaptive @ Pacific Pipe
New volunteers and participants are encouraged to join us!