Touchstone Climbing owns and operates 15 unique climbing gyms across California, but…
We're more than gyms. We're a community.
Whether you are training for your next multi-pitch assent, just learned to tie a figure-eight knot, or simply want a great place to work out, you belong here. Learn more about our community by exploring our + Community drop-down menu above. Or keep reading for an overview of our history.
Our History
---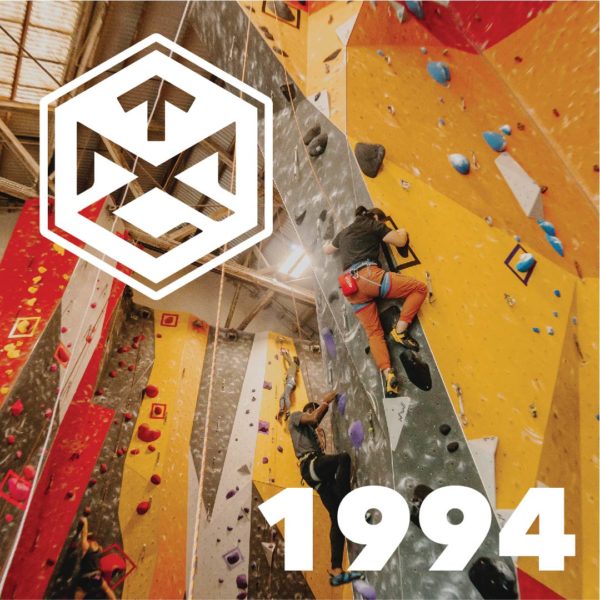 1994: It All Begins
In 1994, Mark and Debra Melvin decided to pursue their dream of bringing indoor rock climbing to San Francisco. After scouring the city for the perfect location and raising start-up capital, they opened Mission Cliffs in the vibrant Mission District of San Francisco the next year.
The new gym captured the city's imagination while setting a new standard for indoor climbing facilities. Within a month of its opening, Mission Cliffs hosted the Sport Climbing National Championship competition, introducing climbers from around the country to what was heralded as the most spectacular facility in the world.
---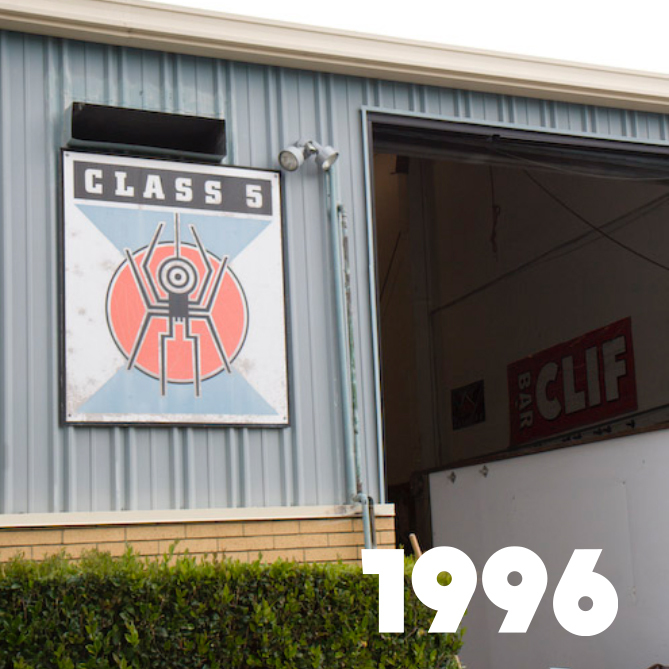 1996: Crossing the Golden Gate
Two years later, Touchstone Climbing purchased Class 5, a small indoor climbing gym in San Rafael. After renovating much of the facility — including the construction of new climbing walls and a bouldering area — the gym became the second Touchstone gym.
Unfortunately, we lost the lease on the building in 2008. We continue to search for a replacement to serve the flourishing climbing community in Marin county.
---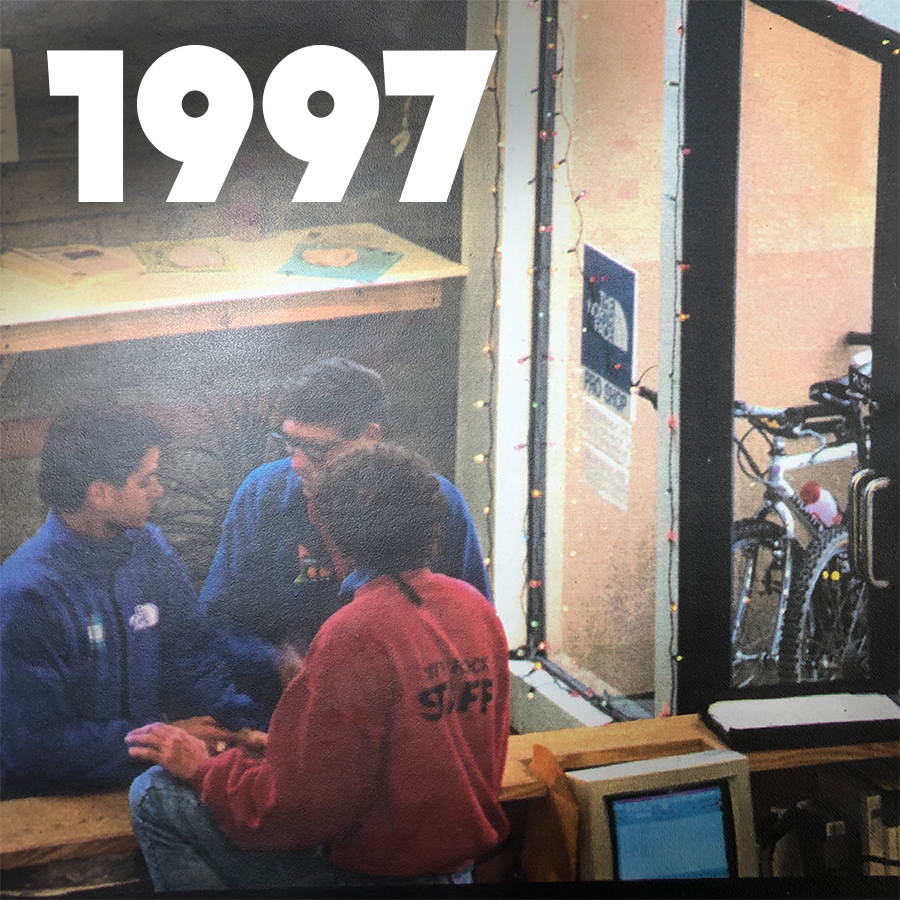 1997: Stepping into the East Bay
The next year, Touchstone acquired CityRock of Emeryville — one of the first indoor climbing gyms in the country. Gym members could now enjoy the benefits of multiple locations. But with a population of over two million people in the greater Bay Area, there was still A LOT of room to grow.
---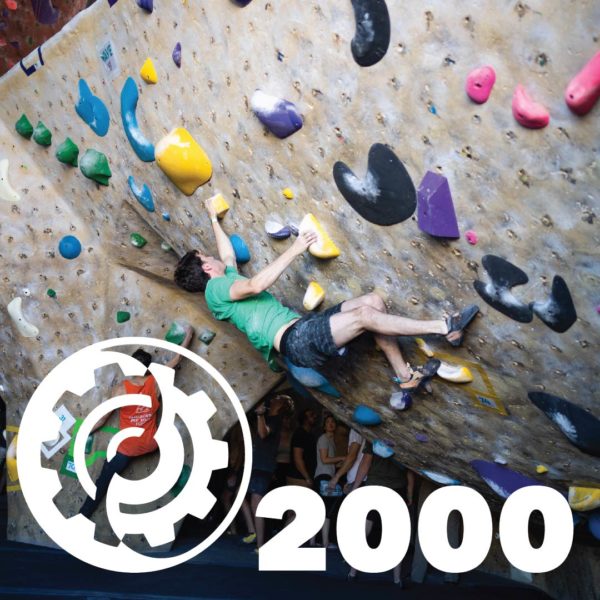 2000: Berkeley Bound
Realizing that the East Bay market was underserved by CityRock's moderate size, Touchstone embarked on an ambitious project to build a new gym that was nearly three times as large. Berkeley Ironworks was completed in the spring of 2000, adding a huge fitness area, a yoga studio, and indoor cycling room, it revolutionized the concept of the climbing gym.
---
2001: Beyond the Bay
Continuing to grow, we purchased a historic building just north of downtown Sacramento. After extensive renovations, Sacramento Pipeworks opened its doors, integrating fitness programming and workout facilities with incredible climbing and bouldering terrain.
Pipeworks now includes popular fitness programs, a much larger bouldering area, and our brewery.
---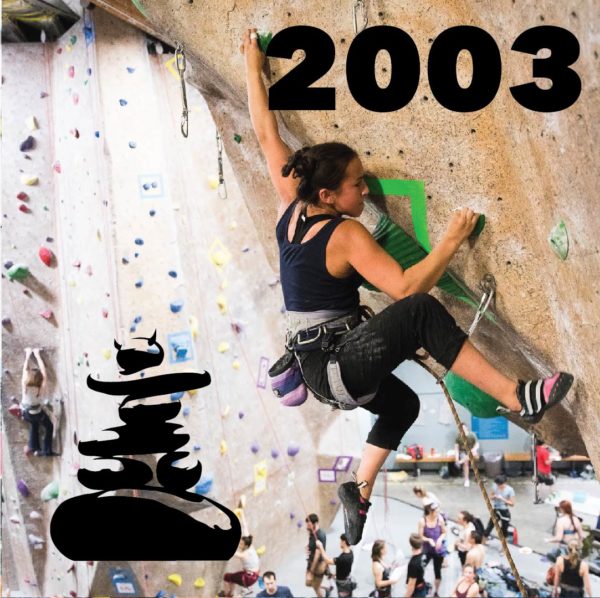 2003: Sending in Concord and San Jose
2003 was a busy year for Touchstone Climbing, as we expanded further into the East Bay with the completion of our Concord location, Diablo Rock Gym.
We also opened our first bouldering-only gym in downtown San Jose. Unfortunately for our South Bay members, the bouldering gym closed in 2008, but — spoiler alert — we returned to the 408 in 2012.
---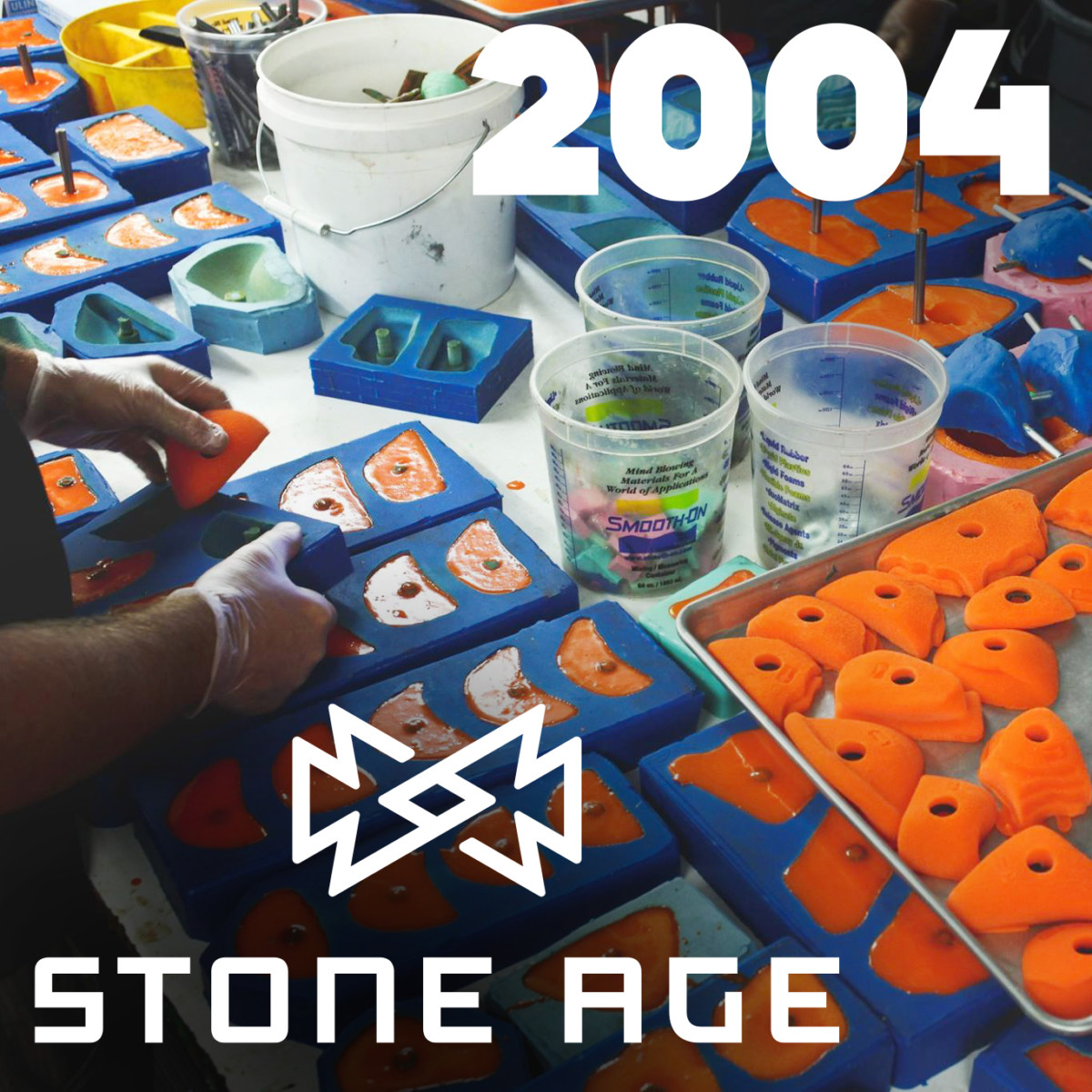 2004: No Holds Barred
The next year, we acquired Stone Age Climbing, a well-established and reputable climbing hold and accessory manufacturer. Located at Sacramento Pipeworks, we shape, mold, pour, and finish over 50,000 climbing holds each year. While we purchase additional climbing holds from other companies, we're very lucky to have such a resource at our fingertips.
---
2007: Climbing into Uptown Oakland
With the end of the aughts approaching, Touchstone opened Great Western Power Company (GWPC) in the heart of Uptown Oakland, built in a former steam generation plant. Shaping the walls around the original building has created an interesting and unique urban climbing vibe.
GWPC has since added fitness classes, yoga, and a huge fitness area.
---
2011: The Cutting Edge in Fresno
In 2011, we opened MetalMark in Fresno. Designing the building from the ground up allowed us to bring something unique to the Central Valley. Innovative terrain? Check. Adjustable cracks to practice for Yosemite splitters? Gotcha. Striking floor-to-ceiling windows to light the 45-foot walls? Of course.
MetalMark shows why contemporary and cutting-edge terrain are synonymous with Touchstone.
---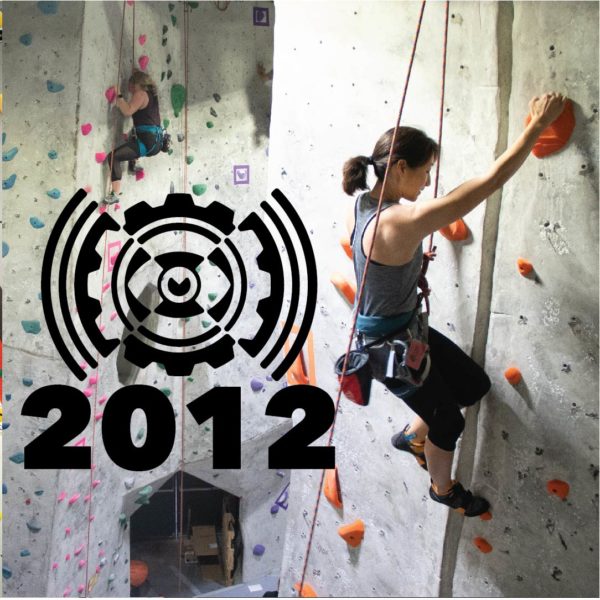 2012: The Studio in Downtown SJ
In early spring the next year, we returned to the South Bay and opened The Studio Climbing. We constructed a gym inside an old movie theater, which has become a vibrant and healthy downtown destination. The Studio offers lead and top rope climbing, unique bouldering terrain, a studio for yoga and fitness classes, and a weight area.
---
2013: Expanding in SF; Landing in LA
With good momentum propelling us, we opened Dogpatch Boulders in San Francisco in the spring. It was the largest bouldering gym in the country at that time. Climbers from all over the world still have to pick up their jaws off the floor when they first enter. It really is that good.
We also embarked on an overhaul of the gym that started it all — Mission Cliffs. We added over 5,000 square feet of roped climbing terrain, and began construction on a new fitness studio and weight room.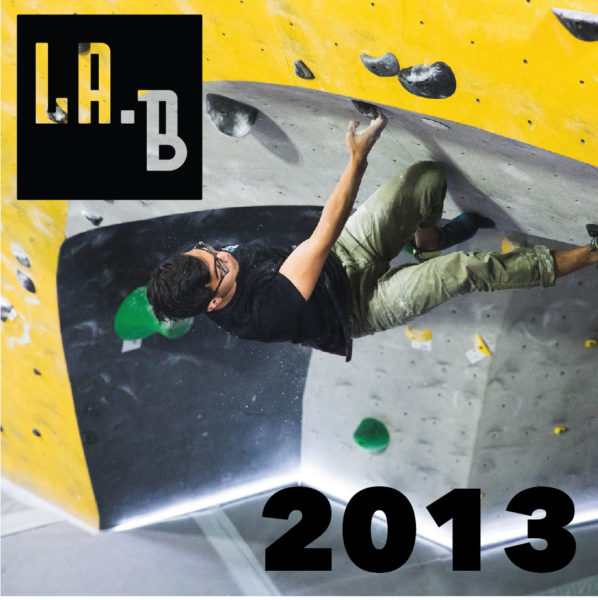 As if that wasn't enough, in the fall of 2013 we opened our very first gym in Los Angeles: LA Boulders. It brought Touchstone quality to the hugely underserved climbing community of Southern California. The largest bouldering gym in the city, LA Boulders includes a yoga studio, weight room, and cardio area.
---
2014: Improving on What's Here
2014 brought improvements to many of our facilities. We continued our expansion of Mission Cliffs, adding state-of-the-art yoga and indoor cycling rooms.
We were also able to bring 5,000 square feet of brand-new bouldering terrain to Sacramento Pipeworks and build the largest fitness and climbing space in the city.
---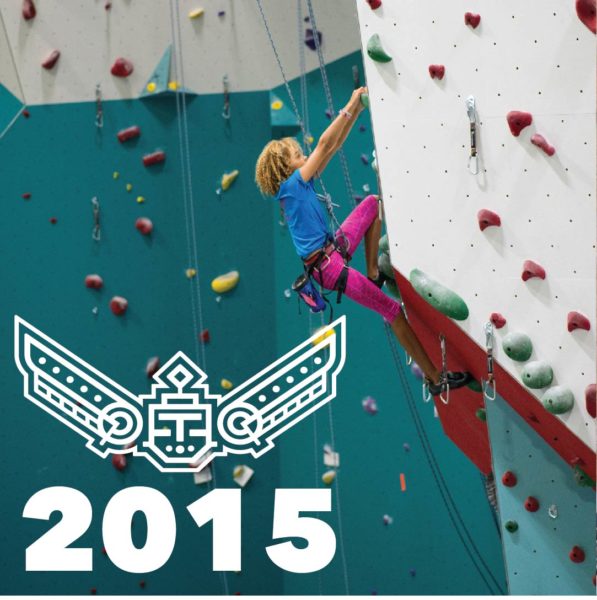 2015: From West LA to Hollywood
During 2015, we opened the bouldering section of Cliffs of Id in Culver City and worked to complete Hollywood Boulders. We continued to enhance our existing gyms while bringing Touchstone Climbing and Fitness gyms to new communities throughout California.
---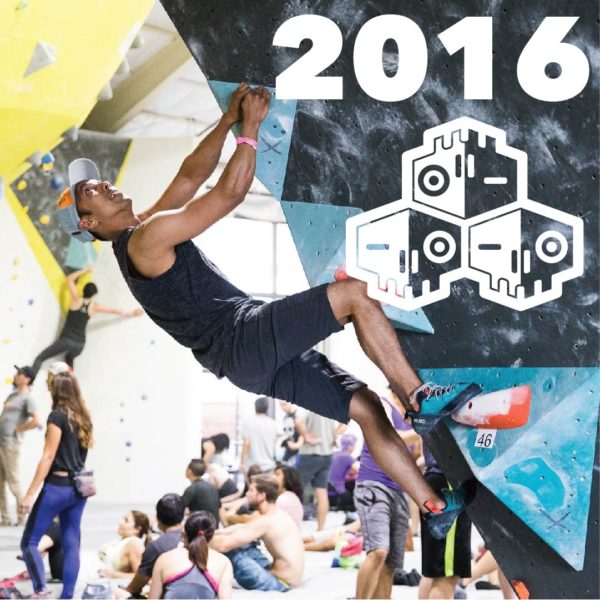 2016: Growing Expansion
In 2016, we opened Hollywood Boulders, expanded our rope climbing area at Cliffs of Id, and enlarged Dogpatch Boulders to include more climbing, a yoga studio, and a bigger fitness and training area.
---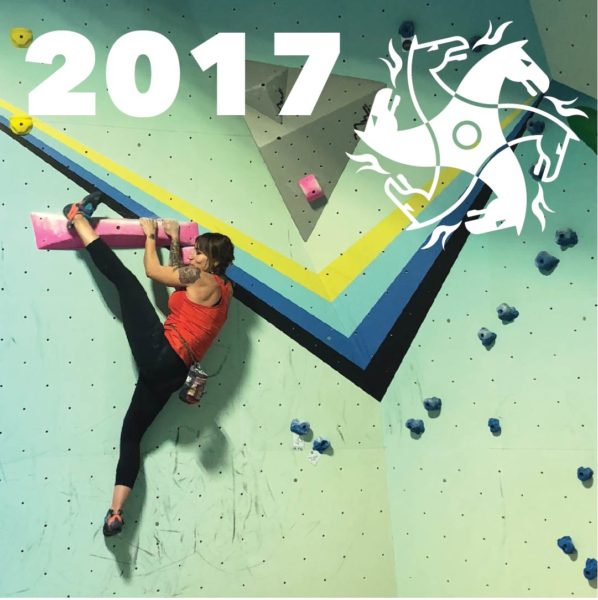 2017: A New Standard in Burbank
In addition to renovating Great Western Power Co. to include a sweet new mezzanine, we continued to work on the extensive expansion at Dogpatch Boulders, announced a new rope gym in Pasadena, and opened up our twelfth location in Burbank: Verdigo Boulders.
With state-of-the-art wall design and the world-class setting our members and guests know and love, Verdigo Boulders set the standard for future projects.
---
2018: More Bay Area Growth
We announced our purchase of the Oaks Theater on Solano Ave in North Berkeley early in 2018, making it our third East Bay gym and second movie theater retrofit. We were also hard at work laying the foundations for exciting projects in 2019 and beyond.
---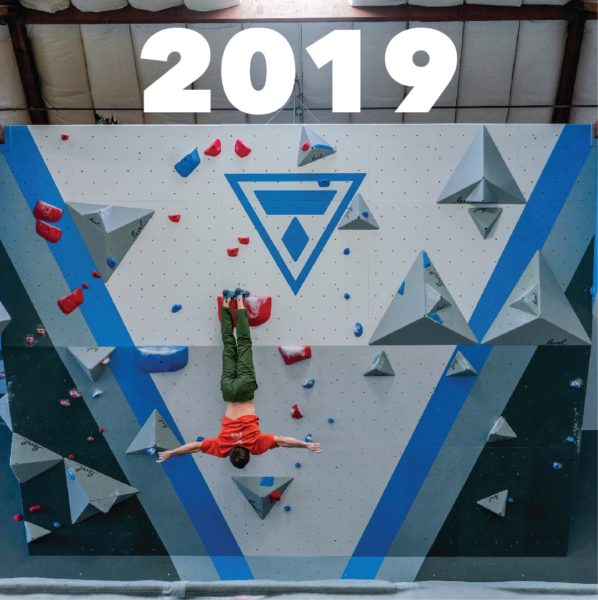 2019: A Visionary Year
Making steady progress on The Oaks Climbing Gym in North Berkeley, we began working on three huge new projects in 2019:
And we announced three more incredible new projects:
Pacific Pipe in West Oakland — at 55,500 sq. ft. it would be the largest gym in the country
A state-of-the-art Team Touchstone Training Center, which would include the very first iteration of the Touchstone Training Board
The revival of Class 5, this time as a rope gym in Torrance
---
2020: Oof…
2020 was a difficult year for Touchstone and the world. Do we need to remind you why? Construction on Pacific Pipe and other building projects came to a screeching halt.
Despite setbacks and uncertainties, there were moments of light. The Team Training Center was completed shortly before the shutdown. And after the final installment of brewery equipment, Touchstone Brewing began selling cans to go in the fall.
---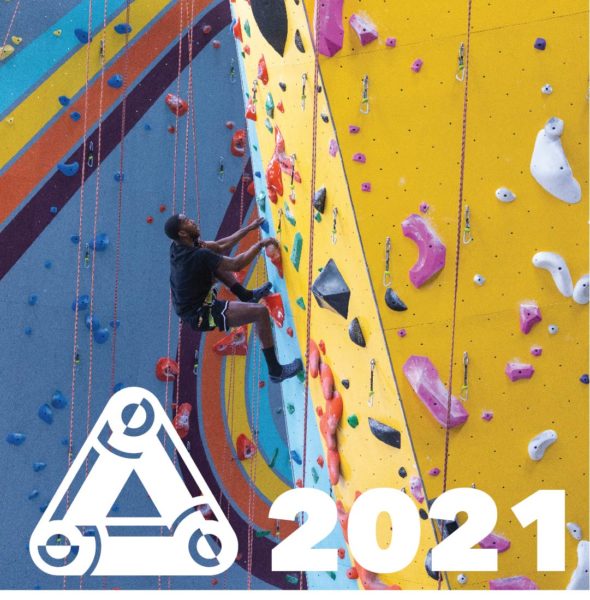 2021: Emerging from Shutdown
Once our wall panels arrived in West Oakland in 2021, the Walltopia team made quick work of installation at Pacific Pipe. Our gyms began reopening to members in early spring. A few months later, we were able to open Pac Pipe to the public.
With a seemingly endless wall space, Pac Pipe is our largest gym yet, and the largest climbing facility in the US.
---
2022: A Bright Future
After gutting an old post office, digging out the ground, and raising the roof, we finally opened the doors to The Post in Pasadena. With its unique wall terrain, fitness options, and amenities, The Post offers the best in the industry.
We also launched our very own training board! The Touchstone Board was designed to provide an accessible training apparatus for newbies and seasoned board climbers alike. This board is available at the Team Training Center in Berkeley, Pacific Pipe in Oakland, and The Post in Pasadena.