Grades
Our routesetters create climbs with varied difficulties. Each climb can be identified by its color and a grade suggestion labeled at the beginning of the climb.

Climbing grades are inherently subjective to each individuals' experience so will be different from one person to the next. While grades are intended to provide some expectation of the challenge ahead they will not be reflective of the difficulty everyone experiences on each climb.
Grade Labels
Top-rope and lead routes are labeled with a YDS grade. Boulder problems are labeled with a V grade.
---
On Route/Off Route
Wooden volumes and aretes along the path of our set climbs are considered on-route unless otherwise noted.
Permanent crack features in our walls are great for training crack climbing skills. For our set climbs, however, these are considered off-route unless otherwise noted.
---
Start Holds/End Holds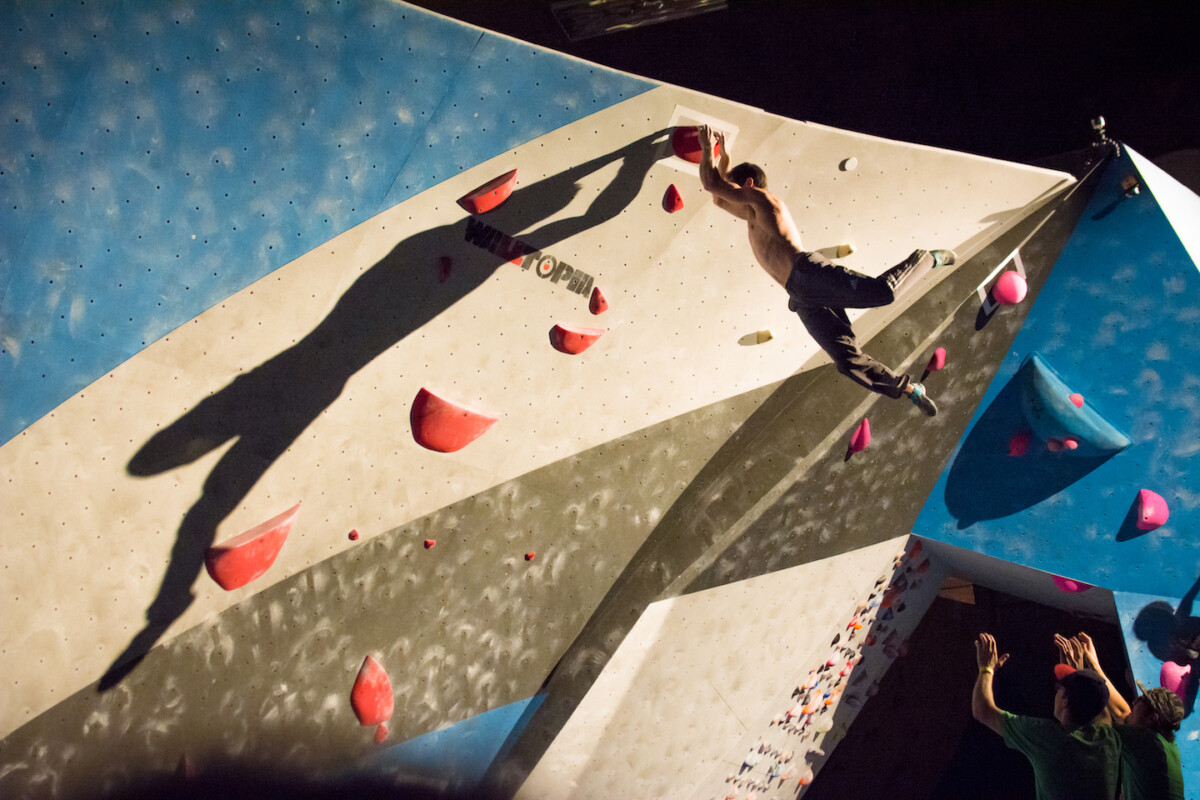 Climbers can begin roped routes with any of the climb's holds, unless otherwise specified. These routes end at the highest hold on the wall.
Boulder problems are set with intended starting holds indicated with a start tag. Some boulder problems have a "second-hand start" tag when two separate holds are used to begin the problem. Usually the intention is to establish oneself off the ground before moving to the next hold, but some climbs require more creative solutions to get started. Most of our boulder problems finish at the top of the wall. Some boulder problems end on holds labeled with a "finish" tag. At some of our gyms — Mission Cliffs, Berkeley Ironworks, Diablo Rock Gym, Great Western Power Company, and The Studio — the end is often signified by a tapped bracket on the top of the wall.
Some gyms may have areas with "top-out" boulder walls. In these areas, climbs generally end when the climber is standing firmly on top of the boulder.
---
Competitions and Events
When we set climbs for competitions or other special events, our routesetters will mark the climbs using the conventions of that event, so you may occasionally encounter climbs that are labeled a bit differently.