BATTLE OF THE BAY EVENTS

|

PRESENT

|

2019

|

 

2018

 

|

 2017 

|
---
ABOUT BATTLE OF THE BAY 2018
You all threw DOWN on Nov 10th for Battle of the Bay 2018! With a record-breaking number of competitors and the country's top climbers competing for a $10,000 cash purse in the loudest Finals Round we've ever seen, 2018 is going to be the year to beat. Maybe it had something to do with our sweet hype video?
THANK YOU to everyone who came out and made Battle of the Bay 2018 such an incredible success. You can find a full recap of the event on our blog: Battle of the Bay 2018 Recap.
---
OPEN QUALIFIERS
All Open competitors had to climb in the Qualifiers Round for a chance at a top-eight slot and a place in Finals.
Qualifiers consisted of 10 judged problems for each gender category. Scoring was a modified redpoint round based on tops and attempts to high point—therefore, a perfect score would be flashing every problem. Competitors had three hours to try their best to rack up as many points in as few attempts as possible. Final rankings for Open Qualifiers can be found here.
---
CITIZENS COMP
After the morning Open Qualifiers Round, we opened the gym up to our All-Levels Citizens Comp, where climbers of all abilities got to test their mettle on brand new plastic classics set by our amazing Touchstone Routesetting Team. We broke ALL the records this year, giving out:
1,002 scorecards ?
744 beers ?
2,010 free shirts ?
4,800 pizza slices ?
Friends, those numbers are outrageous!! We were absolutely blown away by the energy of participants and spectators alike. We can't wait to express our gratitude to you all by making 2019 even better!
Congratulations to those who placed in our Citizens Comp, and thank you to everyone who competed. You can find all the scores here.
---
OPEN FINALS
The final throwdown had the top eight Open competitors from each gender category climbing for the crown—and a cash purse! The Open Finals Round was an onsight format on a 5min-on/5min-off rotation, with three problems for each gender. The energy of the crowd was explosive as we finally cheered Cloe Coscoy, Kylie Cullen, Maya Madere, Matt Fultz, Ross Fulkerson, and Sam McQueen to the podiums.
A big CONGRATULATIONS to our 16 finalists. We hope to see you all again at Battle of the Bay 2019!
For more ways to relive the magic, check out all of our photos from the event:
BotB 2018 Citizens Comp Photos BotB 2018 Open Qualifiers Photos BotB 2018 Open Finals Photos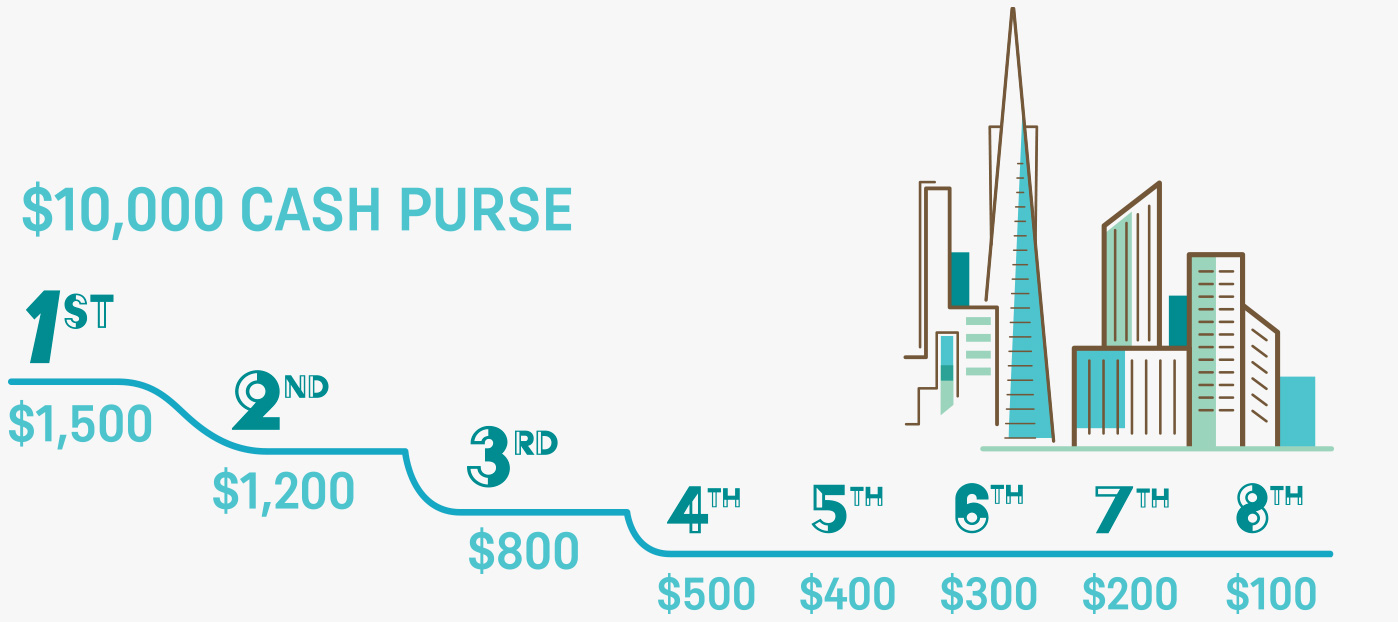 ---
SPONSORS
---
BATTLE OF THE BAY EVENTS

|

PRESENT

|

2019

|

 

2018

 

|

 2017 

|