EDI Commitments
Anti-racism work is a crucial part of our vision for inclusive gyms and an equitable sport. We commit to an ongoing equity, diversity, and inclusion practice to stand with and uplift BIPOC, LGBTIQ+, people with disabilities, and other under-represented groups participating in our communities.
---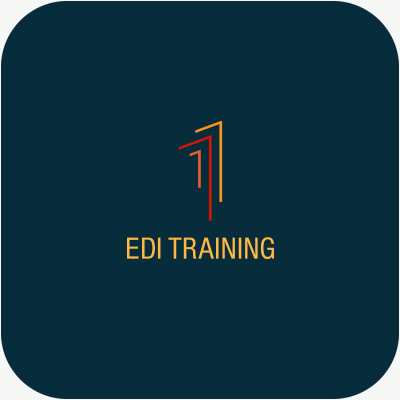 EDI Training
We commit to indefinite holistic, company-wide EDI training, from desk staff to the CEO. EDI training for us does not mean checking a box. It means ingraining the work into every aspect of our company culture. It means recognizing that the work is personal, emotional, and necessary. We commit to an ongoing professional engagement with BIPOC-led EDI training organizations and consultants, so we can continue to grow and support this work into the future.
July 20, 2022 Update: In December 2021, senior management and managers completed their third round of EDI training with Soma Integrative Wellness. To continue the work and bring it to staff at all levels, we are excited to be working with Raben Group.
---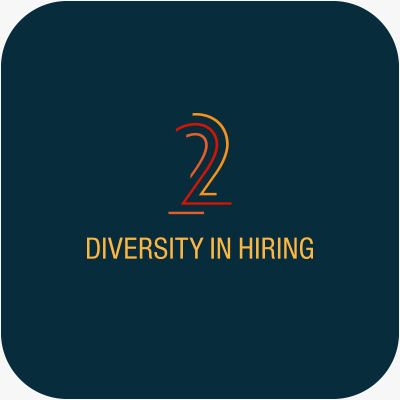 Diversity in Hiring
We will rework our hiring practices with the help of a BIPOC organization consultation to make them more diverse at all levels. But it is not enough to simply hire diverse staff—we will also develop the structures to support them. This will include mentorship and ongoing training to encourage long-term employment.
July 20, 2022 Update: We will continue to connect with community groups, BIPOC-owned local businesses, and individuals of influence in the local community. We have, however, found that our best avenue to a diverse workforce is focussing on developing a diverse climbing community first. We are doing this by hosting meetup groups and creating local events that welcome people to the sport.
---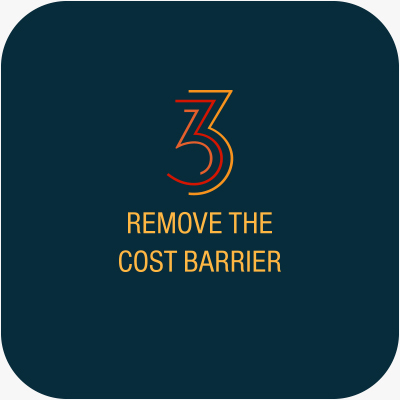 Remove the Cost Barrier
Race and socioeconomics are bound up in the anti-Black schema of the United States. We will expand our assistance programs in scope and magnitude to minimize the cost barrier present to those of lesser means.
July 20, 2022 Update: In our journey towards broader equity and inclusion in climbing, we've been working to make our gyms, training, and programming more accessible through financial assistance. This year we have introduced the Access to Climbing (ATC) program. This program provides discounts for low-income individuals and families on EBT and Medi-Cal. Our Financial Support Membership program involves a manual review and has helped support over 800 members in the community.
---
Community Youth Programs
We will continue to build bridges for community collaborations through schools, local organizations, and member initiatives to ensure our gyms represent and serve their neighborhoods. Many of our gyms are located in neighborhoods that are diverse but deeply segregated. We want our gyms to be places where everyone in our communities can come together and climb, connect, work out, and be seen.
July 20, 2022 Update: With the pandemic's hold easing up on youth activities, we have been able to welcome back many of our local youth community groups such as Defermery Park Rec Center and Oakland International High School. We are building a statewide relationship with CASA, Court Appointed Special Advocates who help support fostered youth. In Southern California, our gyms are working with local Boys and Girls clubs to continue to give kids the opportunity to try climbing. This includes running and maintaining climbing walls in Boyle Heights and Pasadena in partnership with 1 Climb.
---
Youth Membership and Competition Programs
It is clear that Black and Brown children have not experienced the full depth of support, joy, and celebration as other youth climbers. We will change this through continued development of programs with BIPOC community involvement to ensure the youth are a part of our programs, from our after school recreational groups to Team Touchstone. We will also provide scholarships and additional forms of financial aid to ensure that all can afford the program.
July 20, 2022 Update: Our Team and Club programs and After School and Summer Camps are now back. We are working locally with organizations and offering financial support into these programs through our Access to Climbing (ATC) and Financial Support Membership.
---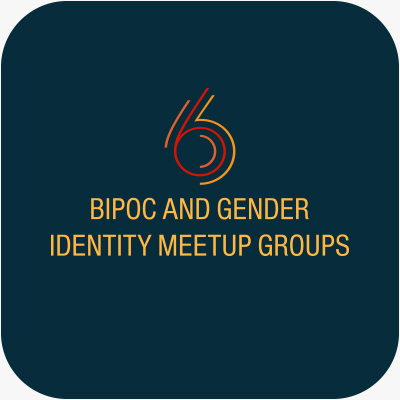 Meetup Groups (BIPOC, LGBTIQ+, people with disabilities, and other underrepresented groups)
Our goal is to make our gyms safe, diverse, and inclusive spaces at all times. One of the most exciting efforts has been supporting affinity and meetup groups, where we can focus on creating greater accessibility for first-time climbers, and a safe atmosphere as they frequent the gym more.
July 20, 2022 Update: Meetup groups are back! Many new affinity groups were started this year by folx in our community, such as Black Rock Collective at Pacific Pipe, Lagartijas in SoCal, ParaCliffHangers in NorCal, and more.
---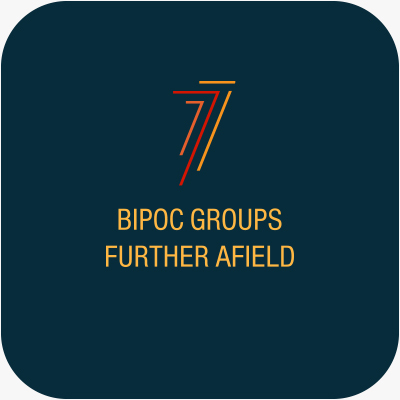 Organizations Further Afield
We commit to financially supporting groups and causes working to increase diversity in climbing outdoors and throughout the country and continue our sponsorship of outdoor events. We will continue to provide opportunities for our staff to attend sponsored events so that they can build community, represent us, and return with knowledge and ideas for us to implement at our gyms.
July 20, 2022 Update: This year we sponsored members of the ParaCliffHangers meet up group to compete in the Paraclimbing World Cup in Salt Lake City. In light of the past few years, it has been difficult to make more progress on this commitment as we would have liked to. We are still developing ways to better support diversity in climbing through sponsoring events, athletes, and staff.
---
Competition and Event Sponsorship
We want our big annual events to reflect the full climbing community and to be a safe and uplifting experience for all. We will establish a process to help financially support underserved groups and other under-represented groups to participate in our large annual climbing competitions like Woman Up, Battle of the Bay, and the Touchstone Climbing Series.
July 20, 2022 Update: Our competition season is back! Accessibility for all was a primary focus in planning for Woman Up this September. To promote engagement for underrepresented groups, we've partnered with our Meet Ups to host Woman Up's Kick-Off Party for our attendees with intersecting identities to connect with each other. We also offer a discounted rate to all Meet Ups operating in our gyms, and people experiencing financial hardship can participate in competitions and event clinics at a reduced cost via the Access to Climbing (ATC) program.
---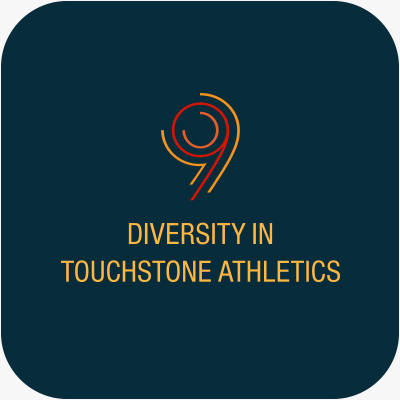 Diversity in Touchstone Athletics (BIPOC, LGBTIQ+, people with disabilities, and other underrepresented groups)
We will amplify stories and accomplishments from underrepresented groups and especially Black climbers. We will support and feature such athletes on our social media accounts to better represent our diverse communities.
July 20, 2022 Update: In 2022, we have continued to diversify our roster of sponsored athletes. They are para-athlete champions, Emily Seelenfreund and Elliott Nguyen. You can read more about their accomplishments here.
---
EDI Statements
We will append updates directly to our commitments. You can read our statements and overviews below.
July 1, 2020
When we say "climbing is for everyone," we are taking a stance. We are saying that we believe in everyone's right to access our sport…and that we know we haven't gotten there yet.
Supporting the communities in which we operate has been a core value of Touchstone since its opening in San Francisco's Mission District in 1995. Over the years we have brought the climbing experience to over 50,000 marginalized youth; in 2019 alone we worked with over 60 groups, 3,300 individuals, and made contributions of over $60,000 to organizations that support underrepresented or underserved communities in climbing. We offer free or discounted access to the gyms through meetup groups, schools, and nonprofit organizations, and give a thousand donation certificates to schools every year.
Nevertheless, climbing remains a privileged sport and our gyms fail to properly represent the diversity of the communities they are in. We are just beginning to understand the extent of our inability to create emotionally and psychologically safe environments for Black folks and people of color. Our gyms reflect this inequity, both in terms of member base and visitor use as well as employee demographics. Making our gyms and our company safe, uplifting spaces for all is a critical priority, and though we have a strong record of creating access for underprivileged youth, it is clear that we have not done enough. We have seen this failure for some time, but as we listen to feedback from members and staff it has become clear that our biases and ignorance have been key barriers. We are new to the equity, diversity, and inclusion work necessary for us to break down those barriers, but we are excited to embrace it.
Collectively, we are at our strongest when the lives of our underrepresented, underserved, and marginalized community members are valued and their voices are included in the conversation. It is our priority to collaborate with others, particularly Black, Indigenous, and people of color (BIPOC), to help us diversify our culture and make our spaces and our sport authentically accessible to all. We will renew our efforts to cultivate a vibrant, accessible, and equitable climbing community we can all feel safe in and proud to be a part of.
January 18, 2021
As we honor Dr. Martin Luther King Jr. and his legacy, we wanted to share updates on our ongoing EDI work and commitments. Those following our journey will note that we have moved from using the DEI (Diversity, Equity, Inclusion) acronym to EDI (Equity, Diversity, Inclusion)—this shift is meant to indicate that we recognize that equity is the first and leading practice of this work, and that diversity and inclusion follow only after equity values are prioritized.
Due to the ongoing COVID-19 pandemic and the deep, slow nature of EDI work, many of our updates are merely presenting seeds for now, but we at Touchstone are reiterating our commitment to seeing them bear fruit.