We're excited to announce that we'll be working with Walltopia to build our newest gym in San Francisco, Dogpatch Boulders, built by the Bulgarian wall manufacturing company.  With over 1.7 million square feet of climbing walls built since 1996, Walltopia has led the industry in climbing wall manufacturing.  Stone Gardens in Seattle, Momentum in Salt Lake City, Stone Summit in Atlanta, and numerous other facilities in the United States and Europe have employed Walltopia to create amazing climbing structures.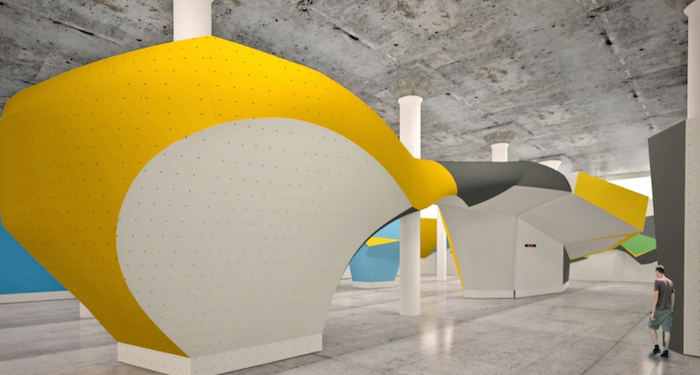 Based in Bulgaria, Walltopia produces the walls in Europe using three-dimensional designs provided by their clients.  The fabricated walls are then shipped to their destination and installed by Walltopia technicians.  This design allows for a cleaner manufacturing process.
"The t-nuts are pre-drilled," noted Ironworks manager and boulderer, Lyn Barraza, "This makes the course setting easier. It will be a big asset."
During the decision process for the wall design, Barraza had the opportunity to climb on the walls of Stone Gardens which were manufactured by Walltopia. "They climbed really well. They are totally different than anything we've done at Touchstone."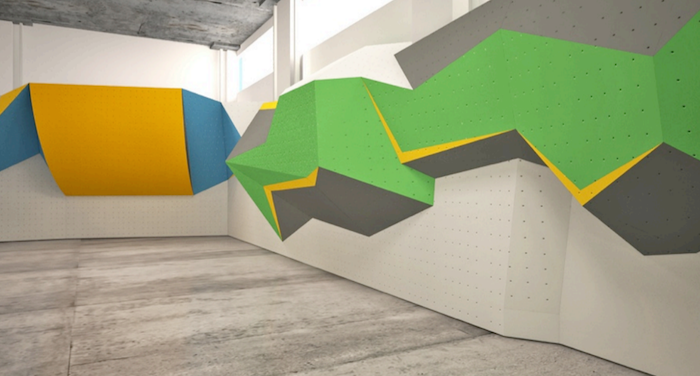 Highlights include top outs, a steep arch, a 40 ft long continuous angle wave wall, and a training wall. The wall heights will range from 12 to 17 feet. If you're wondering how we can fit this all in… it is approximately 5 times larger than the current bouldering space at Berkeley Ironworks!
Dogpatch Boulders will be one of the biggest bouldering-only gyms in North America. Construction on the walls will begin this fall, with the gym's estimated opening  in January 2013. "The Walltopia walls have a cleaner look and will work well in an urban environment," said Barraza.
Dogpatch Boulders opened in 2013 and has fostered an amazing climbing community in San Francisco!