We are so excited for our mega gym, and we've got a mega update to match it!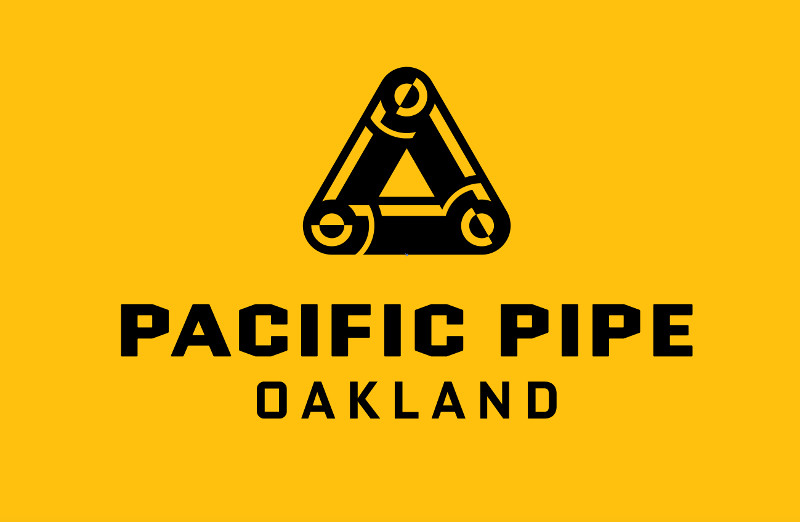 Loving Our Logo
As is true of all our gyms, we want to honor the history of our beautiful buildings. Our logo reflects Pacific Pipe's first identity as a pipe factory and storage facility for some of the Bay Area's most iconic features, including Jack London Square and sections of the Bay Bridge.
And while we honor the past, we are SO excited to look to the future! We've been hard at work transforming this massive warehouse into the biggest and baddest climbing gym yet.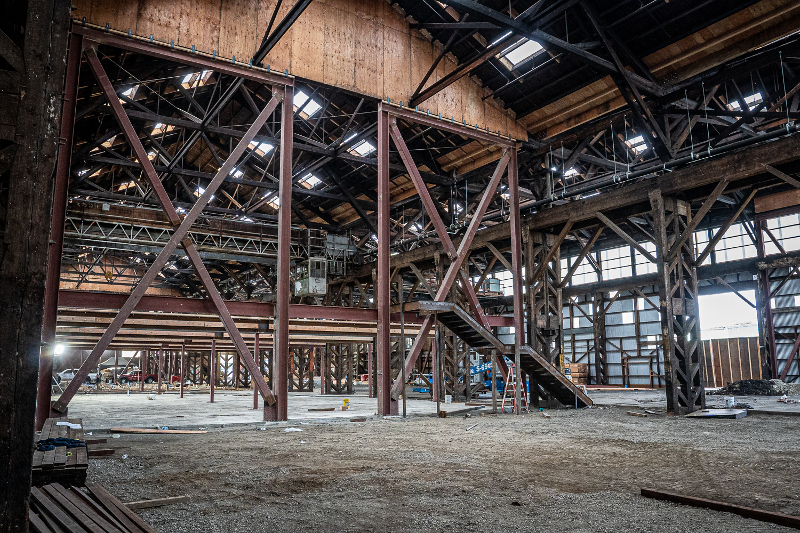 It's gonna be BIG
Pacific Pipe will have everything you want, and lots of it! As of this writing, this will be the largest climbing gym in the country—at nearly 60,000 sq. ft., it's over twice the size of any other Touchstone gym. Even the renderings we're sharing with you today are only HALF of what's in store in terms of bouldering alone.
There will be a whopping 46,000 sq. ft. of climbing terrain with 13,000 sq. ft. of bouldering and 33,000 sq. ft. of rope climbing. We'll have state-of-the-art training with a variety of training boards for you to choose from: a Kilter Board, Moon Board, Tension Board, and Touchstone Board.
We'll also have a full size speed wall for all future Olympic hopefuls (or those of you looking for new ways to challenge your friends). And don't worry trad climbers, we haven't forgotten about you! You'll have over 300 linear feet of cracks to jam and lock your way up.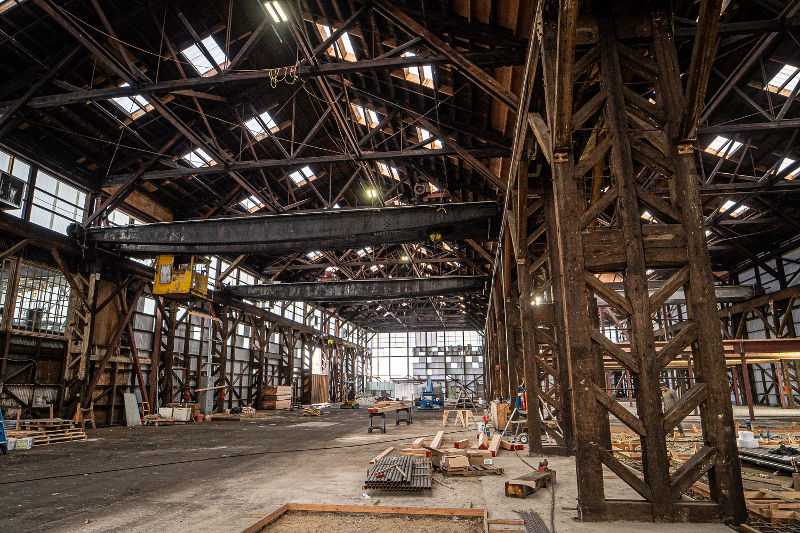 Did we mention SAUNAS?
Maybe we should have led with that. 😉 That's right, in addition to the best climbing terrain and training the industry has to offer, Pacific Pipe will have fantastic amenities, including TWO programs rooms and saunas!
What to Expect
Since Pacific Pipe is such a massive building and undertaking, we will be shipping the walls and constructing the interior in phases. Phase 1 starts off with the upstairs bouldering area. The walls have already been manufactured and are making their way across the ocean even now.
All in all, Pacific Pipe is going to be truly mega, and better yet, we are working hard to be open for climbing at some point in 2020!
Follow us on Facebook and Instagram, where we'll continue to share updates as they come. Trust us, we're just as excited as you are!