Sometimes we take for granted our abilities to run, jump, and climb. Those who aren't able to do the same physical movements are often excluded from athletic activities, or find the outdoors inaccessible to their needs; but these are experiences that ought to belong to everyone, including those whose bodies perform differently from the norm. This is where Valley Children's Hospital's Adaptive Sports Program comes in, a free program that facilitates athletic and outdoor recreation experiences for people with disabilities. At MetalMark Climbing, we're proud to host this incredible group of people five times out of the year and help make climbing accessible to everyone.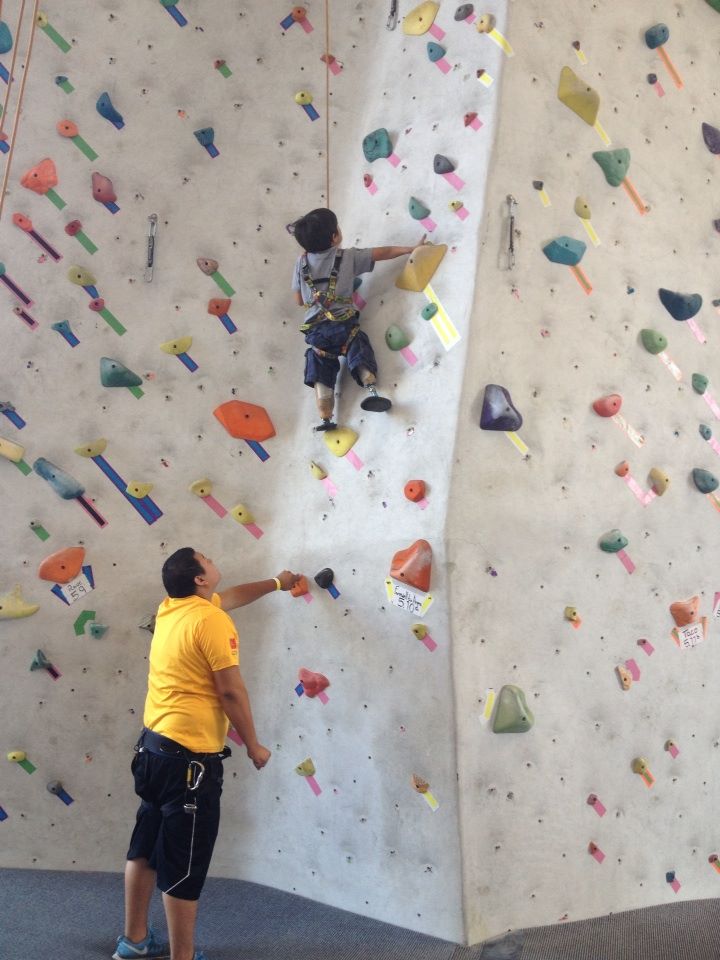 Dr. Crocker of VCH has been bringing the Adaptive Sports Program to MetalMark for the past five years. While the first couple of years took a bit of trial and error to get the system down, we've since developed a smooth flow for checking in both the climbers and volunteers, and for setting up the various belay stations—two that MetalMark staff oversee, and two assisted stations worked by both staff and VCH volunteers for those with wheelchairs or in need of a little extra help. The whole experience is stress-free and organized so that the focus is all on making sure the climbers have a great time.
The vibe is always great whenever VCH comes to visit. There are usually more spectators and volunteers than climbers, and the entire gym lightens up with everyone's support. Members will encourage the kids as they climb, cheering them on and clapping when they get to the top. "It's just so awesome to see everyone coming together and smiling," says Marie, MetalMark's manager. "It's so humbling to see these kids overcome their physical limitations and do a climb. Sometimes it makes me tear up when I see a parent crying with joy in watching their child."
Thank you VCH Adaptive Sports for being a part of the MetalMark family! For more information, be sure to follow VCH Adaptive Sports on Facebook. If you'd like to get involved or learn more about our outreach programs, contact Marie at (559) 229-7900.