We're excited to announce that we have begun work on Touchstone Brewing Company, a microbrewery in Sacramento, California. The brewery will be next to Sacramento Pipeworks, and will include a taproom on-site to give our members and guests a place to hang out after a good climbing session or work out.
"We've been talking about building a taproom on the Sacramento Pipeworks property for years," said General Manager Markham Connolly. "But it always seemed like a pipedream, until we found the right man for the job."
We are happy to have hired Brewmaster Ryan Campagna to brew and manage Touchstone Brewing Company. "This project was so unique and we knew we had to find someone to champion the effort," said Touchstone Climbing CEO Mark Melvin. "Ryan has been a part of the Touchstone community for years and we're excited to share his passion for craft beer and the climbing community."
Brewmaster
After years in the corporate world, Campagna had had enough and quit his job in 2011. He donated all of his suits and decided to follow his passion, so he began working at Strike Brewing in San Jose in 2012 as their Production Manager.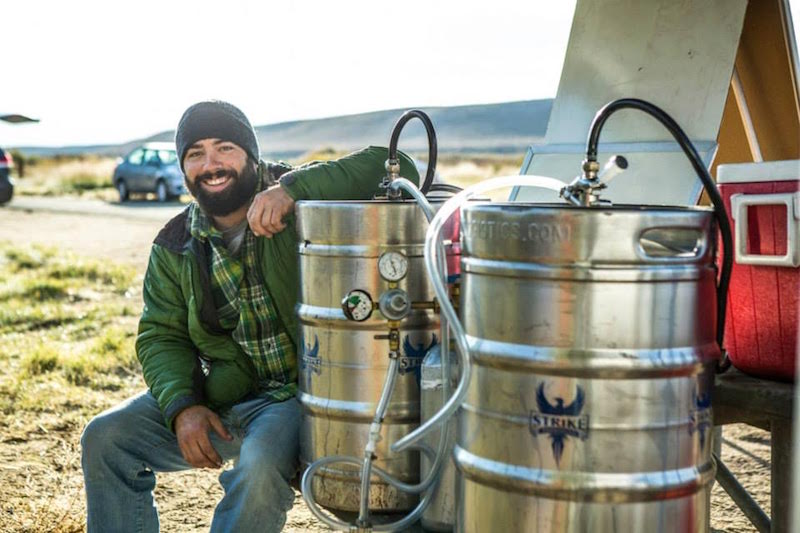 As an avid climber and mountaineer, Ryan began climbing at The Studio in San Jose when they opened in 2011. He quickly became a familiar face around the gym, and throughout the Touchstone Climbing community as he visited a handful of other locations to pour Strike beer for our TCS climbing competitions.
"When I heard that Touchstone had been considering a brewery at Sacramento Pipeworks, I immediately reached out," said Campagna. "The idea of running my own brewery, next to a climbing gym, 1 hour away from the mountains… it was almost too good to be true."
After introductions over beer and equal parts climbing talk and business talk, we decided to move forward with the Touchstone Brewing Company. Campagna moved from San Jose to Sacramento in the fall and began the legwork required to get the brewery up and running.
"I'm excited to be working for a rad company with cool people, and to be a part of the exploding craft beer scene in Sacramento," said Campagna. "And, to mix two of my passions – beer and climbing! Not at the same time of course…"
Pintworks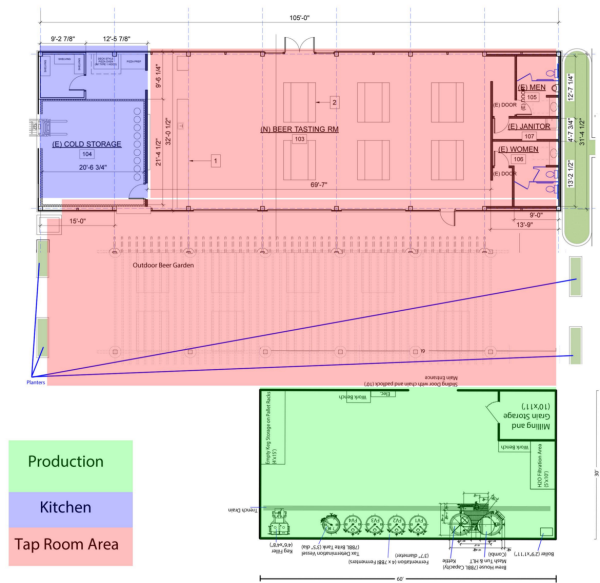 Touchstone Brewing Company will be an 1800 sq ft brewery with a 2600 sq ft tap room, along with a shaded outdoor beer garden, perfect for warm Sacramento summers. The taproom itself, affectionately dubbed Pintworks, will offer beer, beverages and food.
"We're including a pizza oven in the plans," said Melvin. "Along with non-alcoholic drinks. While we're very excited about being the first climbing gym in the USA to brew its own beer, we also want to build a place on-site for the community to come together over food and drinks."
Touchstone Brewing Company
The brewery will be a 7 BBL system, capable of about 728 barrels of beer per year. In layman's terms, that's 180,544 pints… so come one come all!
"I'm planning on brewing a variety of rotating beers, and hoping to get started with eight on tap," said Campagna. "We'll have something for everyone!"
"Along with brewing for on-site sales at Pintworks, Touchstone Brewing Company will be creating special batches for events at Touchstone Climbing gyms like TCS competitions and community events," said Campagna. "We're also excited to be able to brew for non-profit fundraisers and climbing outreach events."
Follow us on Facebook and Instagram to check up on our progress!