In early February, The Studio hosted the Bay Area chapter of Big Brothers Big Sisters. Twenty-two people, eleven Bigs and eleven Littles came to the San Jose gym to experience rock climbing for the first time.
"The event at The Studio was great because staff members were on hand to help belay some of our kids at different stations," said Paul Tran, the director of Community Engagement for the Big Brothers Big Sisters of the Bay Area. The Bay Area chapter has served Alameda, Contra Costa, San Francisco, San Mateo and Santa Clara Country since 1958. "Our mission is to provide children facing adversity with strong and enduring, professionally supported 1-to-1 relationships that change their lives for the better, forever."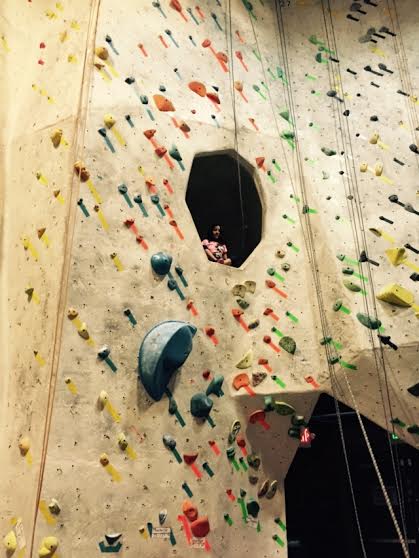 The program currently serves 77 children from ages 6 to 16 in the San Jose area. The Bigs come from various backgrounds. "We have been running a "Be a Big Bro" advertising campaign recently and have a significant number of inquiries from that avenue," said Tran. "Another large source of volunteers come from referrals made by current or former Bigs in our organization. Corporate and community partners have also been a great source of volunteers as well."
"I that The Studio is involved in the local community," said Studio manager Diane Ortgea, who helped promote the event. "It's an important part of who we are as a company." The Littles were excited about the chance to climb at the San Jose gym.
"A powerful piece of feedback was that top roping was not just a physical exercise but also an exercise in trust," said Tran. "One first time Little remarked that his favorite part was coming down!"
For those interested in becoming a Big, please start with an online inquiry at website: bbbsba.org. Besides volunteering as a mentor, there are opportunities to get involved with our organization in other capacities. You can join one of our various Young Professional Committees that focus on putting on a wide range of events. There are also single day events where you can volunteer at fundraising events that you can join individually or as a team.